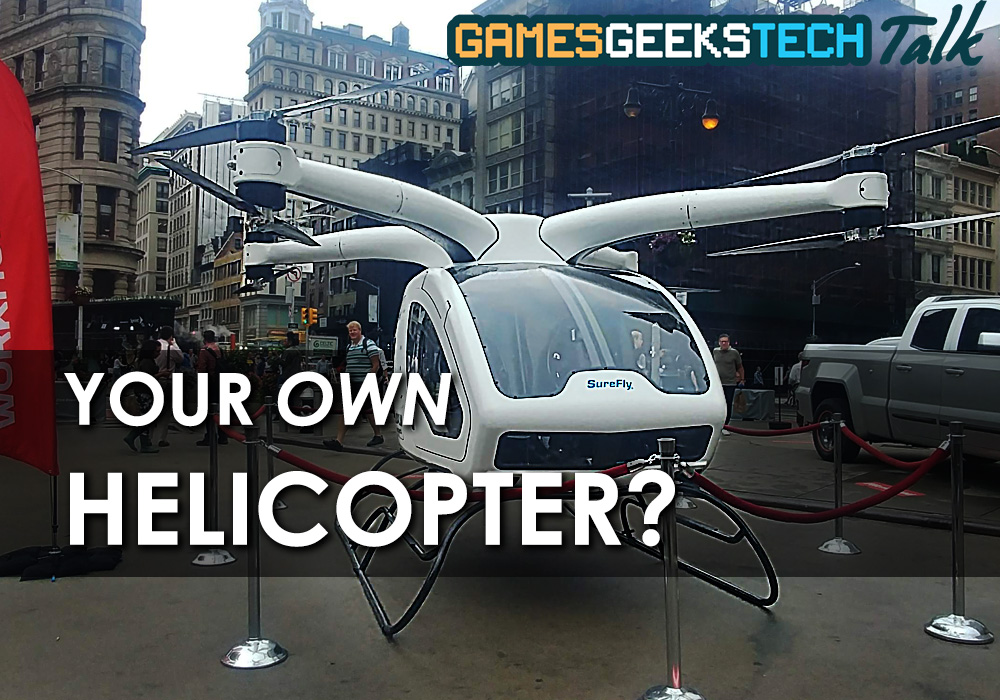 Hola GGTers! Adesina here, and this week on the GGT Talk, I decided to do things just a bit differently — with a Techie Storytime episode! Living in NYC, there's always something new and exciting going on, and when I came across a huge SureFly helicopter parked right next to Madison Square Park, I knew I had to find out more.
Listen to the whole story on GHR, starting around the 90 minute mark:

https://www.iheart.com/podcast/53-The-Grindhouse-Radio-27408283/episode/8-16-18-andre-stojka-29723602/
But OF COURSE, you'll want to tune in from the very beginning because GHR never fails to please. The gang is surprised by MMPR's Karen Ashley to spread the word about her new graphic novel "Before The Order." The cast is then joined by the legendary voice actor, Andre Stojka who is best known for the voice of Winnie the Pooh's Owl and the Ernie The Keebler Elf and so much more!
---
Aaaaand here's our Youtube version, complete with all the footage I captured in NYC!
If you're interested, check out the official SureFly website, and if you've got the cash, why not see if you'd like to reserve one for yourself 😉 : Workhorse.com/SureFly
Thanks for listening, and don't forget to follow us on social media for more:
Twitter.com/GamesGeeksTech
Instagram.com/GamesGeeksTech
Facebook.com/GamesGeeksTech
Youtube.com/c/GamesGeeksTech