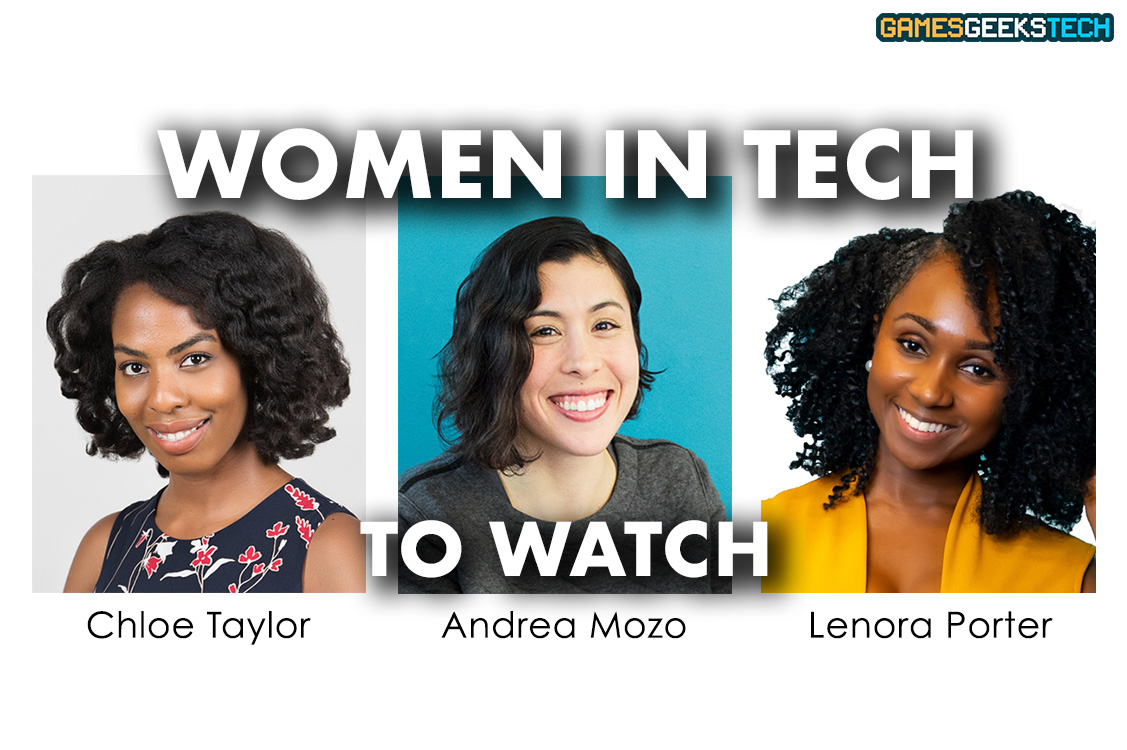 Hellooooo GGT Family! Adesina here, and Happy Women's History Month! As you already know, we LOVE our sisters on Games Geeks Tech, and that's why this week we are honoring some of our favorite ladies who are rocking the tech world: Here are 3 of GGT's Women In Tech To Watch, featuring Chloe Taylor, Andrea Mozo, and Lenora Porter.
Hear more about them on GHR, starting at around the 93 minute mark:
And you know, you really should tune in from the start, because GHR is breaking things down this week: They are joined by former American Idol rockstar Constantine Maroulis!
---
And for our YouTube familia, a video version of our segment:
---
And now, all the goodies! Here are links to each ladies' featured page & interview here on GGT, as well as links to their sites, socials, and the news item we mentioned:
Chloe Taylor
STEM Curriculum Developer and Educator, Founder of Tech Fort Greene
GGT Interview: Kids & Tech, with Chloe Taylor
Official Site: ChloeTaylorTech.com
Twitter: @ChloeTaylorTech
Instagram: @ChloeTaylorTech
Patreon: ChloeTaylorTech
Andrea Mozo
Product Developer, Founder of Sheros Game Club
GGT Interview: Teaching Girls to Code with Video Games
Official Site: AndreaMozo.com
Twitter: @AndreaCMozo
Github: AndreaCMozo
Lenora Porter
GGT Interview: How to Get Into the Tech Industry
Official Site: LenoraPorter.com
Twitter: @LenoraPorter_
Instagram: @Lenora.Porter
House hearing on lack of diversity in tech:
https://www.mercurynews.com/2019/03/06/lack-of-diversity-in-tech-house-hearing-explores-harms-solutions/
---
Thanks for listening!
And don't forget to follow us on social media for more:
Twitter.com/GamesGeeksTech
Instagram.com/GamesGeeksTech
Facebook.com/GamesGeeksTech
Youtube.com/c/GamesGeeksTech