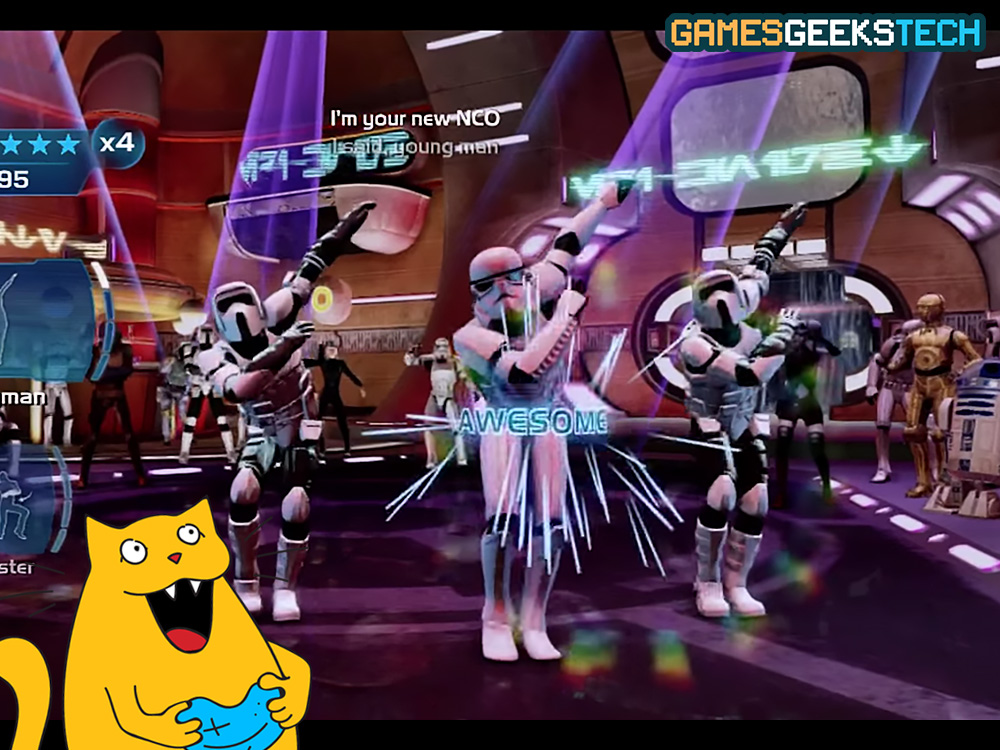 Hey GGT familia! We're back with another action-packed episode of the Games Geeks Tech Talk!! Well, ok, maybe not action-packed; but TWITCH is action-packed, and so is Star Wars, AND so were the Game Awards, so since we're talking about all those things…. That makes us action-packed by proxy? Yeah, that sounds about right!
Hear just what we mean in our segment below, at about the 90-minute mark:

https://www.iheart.com/podcast/53-The-Grindhouse-Radio-27408283/episode/12-14-17-lars-jason-moore-28743577/
As always, you'll want to check out the show from the start, because GHR knows just what you want to hear! This week, Kim, Brim, Zambo and Tom are back at it again! Bizarre and King Gordy come by to talk about LARS, and Jason Moore from The Punisher Stops by for a chat. and much more! Don't miss it!
---
As promised, here are some links to everything we discussed:
New Amazon Echo Show Twitch capability: CNET»
Weirdest Star Wars Video Games: Comicbook.com»
Kinect Star Wars – Galactic Danceoff Trailer:
The 2017 Game Awards – Josef Fares Speech:
Thanks for listening, and don't forget to follow us on social media for more:
Twitter.com/GamesGeeksTech
Instagram.com/GamesGeeksTech
Facebook.com/GamesGeeksTech
Youtube.com/c/GamesGeeksTech