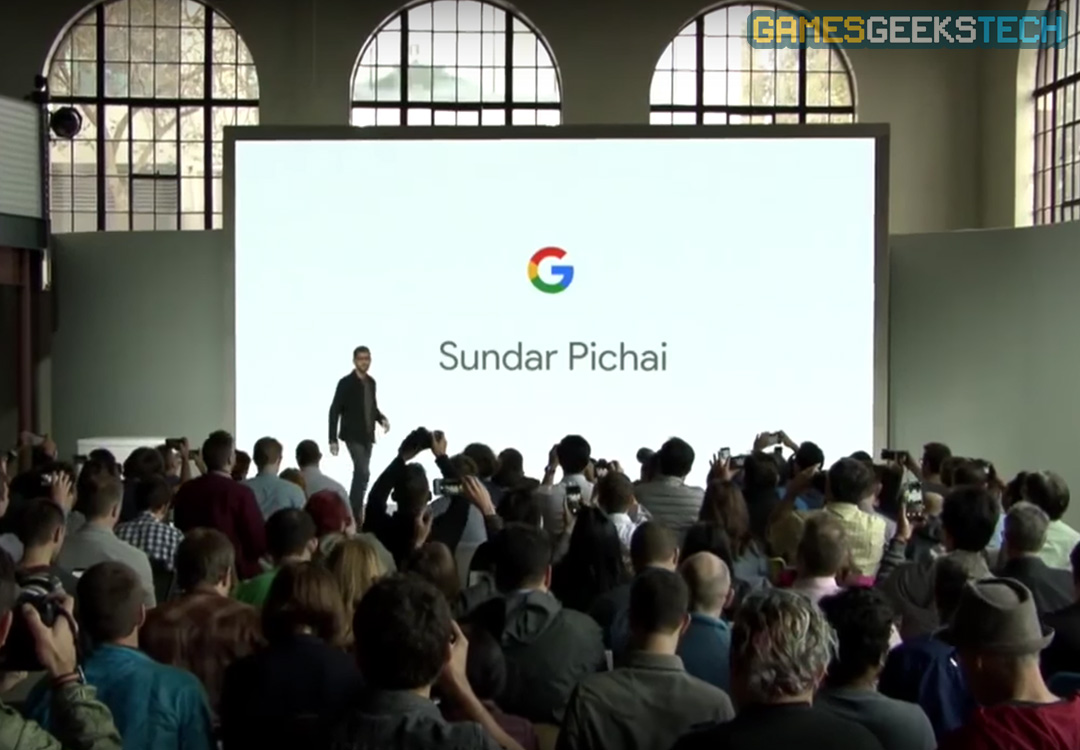 Missed the October 4th Google Keynote? No worries! Here are some of the highlights:
OPENING
At the opening of the broadcast, Google CEO Sundar Pichai opined that computing is "evolving from a mobile-first, to an AI-first world." It's a provocative statement, but it was a perfect segue into Google's introduction of the Google Assistant, and the idea of a "personal Google" for each user, and the significance of AI. After emphasizing the importance (and apparently, upcoming omnipresence) of the Google Assistant, several spokespersons were switched in and out, each describing a particular product, and always bringing it back to each product's connection with the Assistant.
---
The PIXEL
First up were Google's much anticipated smart phones, the Pixel & the Pixel XL. Here are some of the more noteworthy features:
"Made for mobile virtual reality" – Daydream VR ready

The first phone with the Google Assistant built in

Advanced Camera – the Pixel's camera received a DxO Mark rating of 89, the highest rating EVER for a smartphone (the iPhone 7 scored an 86). And it has a shorter capture time than any smartphone camera they tested.

Free unlimited photos and video storage

"No unsightly camera bump" — We suppose this is a jab at Apple!

Partnering exclusively with Verizon in the US., and other carriers internationally. Also available unlocked in the Google store.

$649 or $27/month in the Google store. Available for pre-order now in the US.
---
DAYDREAM VR
DayDream VR is Google's new platform for high-quality mobile VR. Here are the details:
The headset is called the Daydream View

Comfort: The DayDream View is soft, flexible & breathable, made with microfiber and other similar materials. It is also lightweight — 30% lighter than other devices. Also, it fits nicely over eyeglasses.

Easy of use: The headset & the Pixel connect wirelessly and have an auto-align system, so just drop the phone in, and start using it.

Controller: "So precise, you can draw with it." – It also has a docking space inside the headset, so you don't lose it when you're done.

The headset will work with the Pixel, and other Daydream-ready phones as well.

Several exclusive games and apps will be available, including the "Fantastic Beasts & Where to Find Them" Experience (JK Rowling).

Enhances the Youtube viewing experience — especially the 360 videos, which put you right in the middle of the action.

On sale in November for $79
---
GOOGLE WIFI
Google Wifi is a router system that instead of having just one device for the entire house, it is a system with "points" where you can have multiple units throughout the house, to maximize connectivity. Google touted all of the usual advantages you can imagine, regarding speed, etc., but two things that set it apart for us were:
You can pause wifi signal to specific devices, so for example, if you have children and you want them to go to bed, you don't have to turn off the router, but rather you can pause signal only to their iPad, laptop, etc.

Aesthetically attractive — it looks completely different from any router we've seen before; very minimalist and vaguely resembles a decorative candle.

You can sign up for the waitlist for the devices here: https://madeby.google.com/wifi/ (scroll to the bottom)
---
CHROMECAST ULTRA
Chromecast Ultra is Google's TV streaming device. Notable features include:
Crisper picture & performance than its predecessor

4K

1.8x faster than before

Available in Nov for $69
---
GOOGLE HOME
Google Home is Google's answer to the Amazon Echo. Here are the deets:
It works hands-free, with voice control (although it does have buttons if you are so inclined).

It finds & plays music, allows you to use the Google search engine to answer questions, manages everyday tasks, and manages devices.

Supports many online music services — We didn't hear of any direct iTunes compatibility, but that's not a surprise.

$129; now available for pre-order in the Google Store, Best Buy, Walmart & Target. Will be available for retail Nov. 4.

Right now it also comes with free 6-month trial of YouTube Red
---
Apart from all the gadgets, Google also spoke about a few initiatives it has, to…. you know… take over the world? 😉 We jest! But in all seriousness, Google has big plans for its Google Assistant, and if you've even watched the movie "Her," you might think that if Google is able to put the GA in the hands of all the people it desires, we might soon have people falling in love with their new favorite, always-there digital friend!
Here are two items for developers:
"Actions on Google" – This lets developers build actions for Google Assistant. It will be completely open, starting in December.
And "Embedded Google Assistant SDK" will let developers integrate GA directly into devices, starting next year.
So expect LOTS more apps & devices communicating with & utilizing GA in the months and years to come!
Want more? Head over to Madeby.Google.com or watch the Keynote at YouTube.com/watch?v=q4y0KOeXViI.