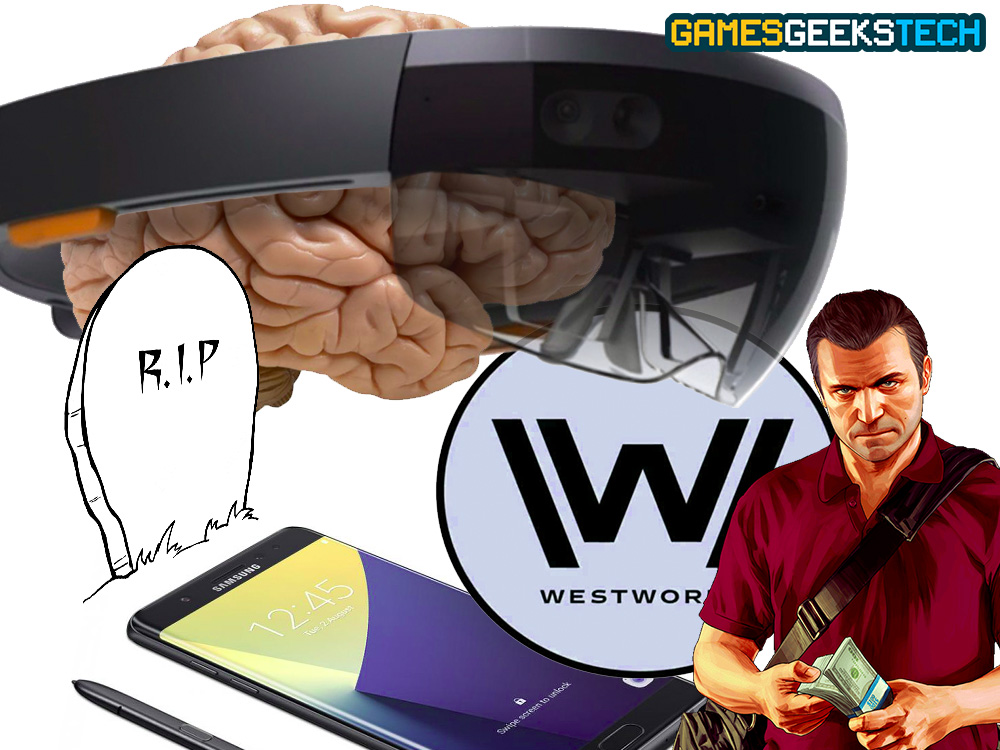 Yay! It's the GGT Talk on The Grindhouse Radio! This week, we finally lay the Samusung Galaxy Note 7 to rest, find out how neurosurgeons are utilizing Microsoft HoloLens, and chat about how Westworld brings open-world games like GTA 5 to the TV screen.
Check us out at around the 90-minute mark here:

http://www.iheart.com/show/53-The-Grindhouse-Radio/?episode_id=27779185
Thanks for the listen!
---
10/20/16 Update: Here are some visuals for each of our stories.
SAMSUNG GALAXY NOTE 7 RECALL
As we mentioned, the return packaging for the Note 7 is intense! Check out this video from XDA Developers:
---
HOLOLENS BRAIN SURGERY
It's only on a dummy and the music is…well, you'll see lol, but loving the innovation; check it out!:

---
WESTWORLD
We only mentioned The Verge's article briefly, but it's really worth the read:
http://www.theverge.com/2016/10/3/13150798/westworld-hbo-jonathan-nolan-lisa-joy-violent-video-games
And here's a link to watch Westworld for yourself: http://www.hbo.com/westworld
---
Thanks again for listening and don't forget to follow us on social media to get great gaming & tech stories and memes every weekday!
Twitter.com/GamesGeeksTech
Instagram.com/GamesGeeksTech
Facebook.com/GamesGeeksTech
Youtube.com/c/GamesGeeksTech