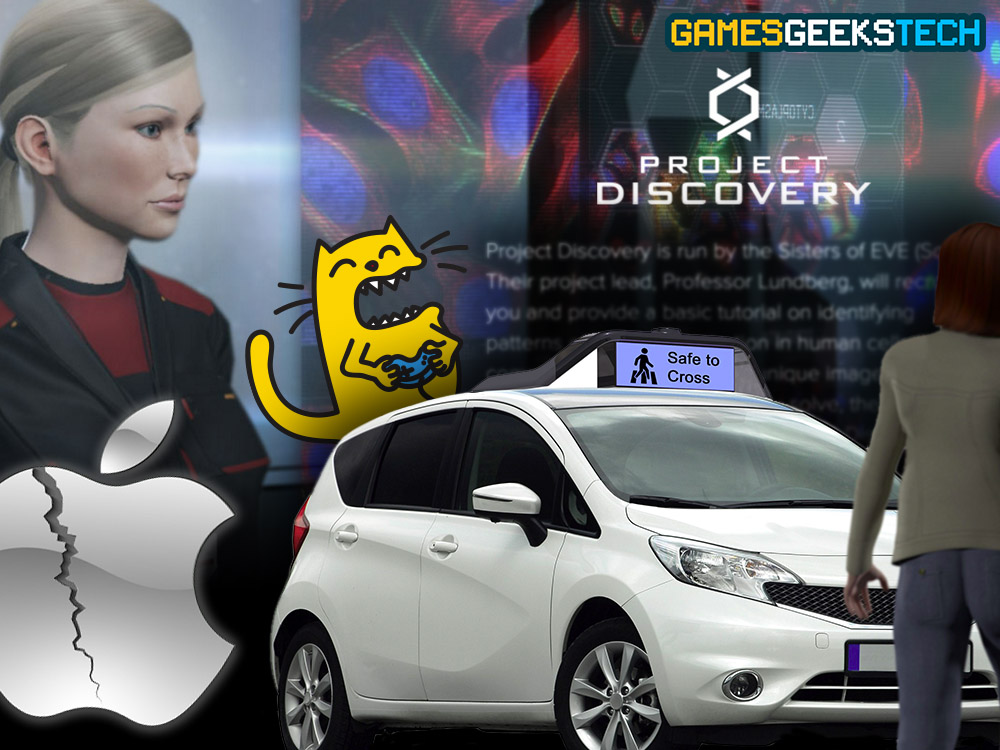 The Apple Event is nigh, and the fans will be the judges: Is Apple a good apple? Or a bad apple? Also, find out how Drive.ai is mixing up the self-driving car industry, and how Project Discovery pairs gaming with science!
Listen, in the 9/01/16 episode of GHR:

http://www.iheart.com/show/53-The-Grindhouse-Radio/?episode_id=27669688
This week we're at about the 88 minute mark, but if you tune in from the beginning, you'll get to hear the crew talk sports & even see how far Zambo can pull Brim's leg and get away with it (oh the patience! hehe). Don't miss!
PLUS, did you know we're going to be in a LIVE taping of eTech.TV? Our founder Desi Sanchez will be discussing GGT live at Fraunces Tavern in NYC on Tuesday Sept 6 between 12:30-4pm! Details here: http://etech.tv/pages/etechtv-fraunces-tavern