Hey GGTechies! Desi here, and it's Back to School time! And I just went on a HUGE satellite media tour, to share a ton of tech and tips to help make this year, the best one yet :).
Here is one of my favorite interviews:
Stephanie was super awesome, and that's just one of the 26 spots I did across the country. But if you're not in a place where you can listen in, let me give you guys, my GGT Family, the scoop on these Back to School goodies!
Bamboo Slate
Ahhhh! I love this device! I'm already super addicted to tablets, being a video game designer, but this one goes well beyond the Bamboo products I already had at home, and it's perfect for college students who want to get focused & organized with their class notes. You write with pen and paper just like normal, but this little bit of magic saves a digital copy for you automatically! Plus it converts your handwriting to text via a smartphone app, and you can save, edit and share your notes (and sketches!) via Dropbox, Evernote, or OneNote. It's insane!
Check out the demo:

I may not be in school anymore, but I use it all the time, and your favorite student will too. Get one and Tweet us a copy of the first page you write with it — @GamesGeeksTech!
---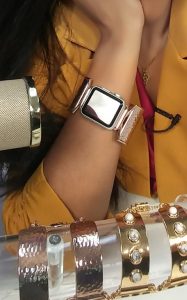 The Ultimate Cuff
So everyone loves wearable tech, but what if you want a little more personal style? I'm loving The Ultimate Cuff's line of affordable and stylish jewelry cuffs that are tailor made for the Apple Watch, and now for Fitbit too. Each style comes in 3 different colors: Silver Rhodium, Yellow Gold and Rose Gold, and the Apple versions come in both 38mm and 42mm sizes. They're easy to put on, and are interchangeable too. So no matter what you wear, The Ultimate Cuff can help you dress to impress on the first day of school – whether you're a student, or a Mom dropping off the kids!
See it at TheUltimateCuff.com»
---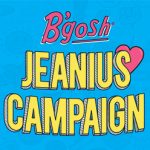 B'Gosh Jeanius Campaign
Ok, so this isn't exactly tech, but it IS philanthropy, and you know that at GGT, we are all about giving back, with our series on Women in Tech & our efforts to increase diversity in Gaming. That's why we are in love with Osh Kosh B'Gosh's 4th annual campaign to help Moms shop with purpose for Back to School — Parents can donate a new pair of jeans at the register, or even make a cash contribution in store or online, and the proceeds will go to students and schools in YOUR local area! Considering that Moms are spending about $285 every year on back to school supplies and classroom donations, this is a great way to streamline the process and give back while scoring some awesome back to school fashions.
Read more on their Official Site»
---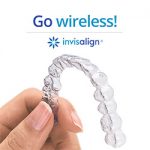 Invisalign Treatment
Well I already mentioned wearable tech for your wrists – but what about for your teeth? Confidence is so important for teens, and a great way to build that confidence is by giving them a new and improved smile 😄. Luckily, gone are the days of ye olde metal mouth hehe, and now teens can choose Invisalign treatment, so that they can live their lives without being held back. No metal wires or brackets to stop them from playing sports, and the aligners are completely removable, so they can eat the foods they like as well. The process can treat many of the same cases as braces, AND treatment time is up to 50% faster than before. I wish they had this when I was a teenager!
Find out more at Invisalign.com»
---
I hope these tips are helpful as we head into the Fall – I know this can be a crazy time of year! Let me know what your favorite Back to School item is, in the comments!
Talk soon,
Desi
….Hey! Want more? Don't forget to follow us on social media for daily stories & fun!
Twitter.com/GamesGeeksTech
Instagram.com/GamesGeeksTech
Facebook.com/GamesGeeksTech
Youtube.com/c/GamesGeeksTech