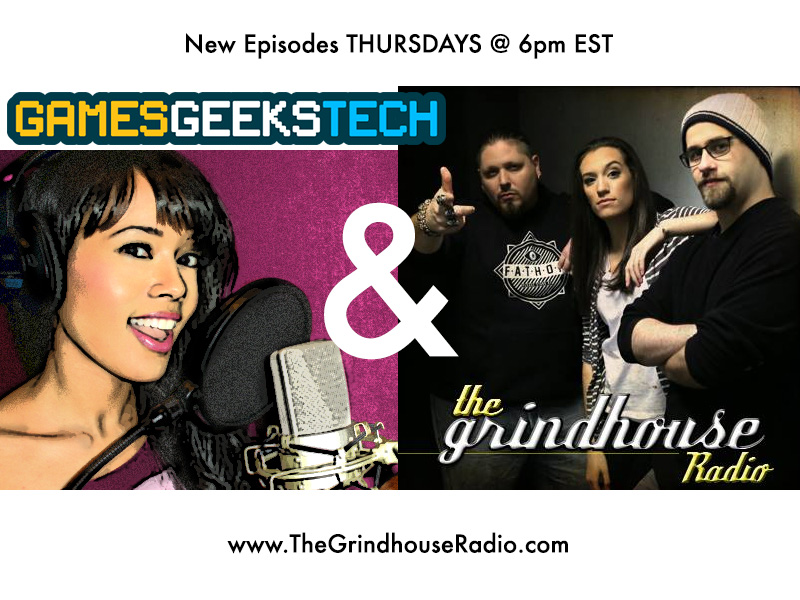 Hey now! It's the GGT Talk on the Grindhouse Radio, and this week, we're tackling a variety of topics, from Google's upcoming Pixel smart phones, to yet another way that gaming is helping science!

http://www.iheart.com/show/53-The-Grindhouse-Radio/?episode_id=27725964
As usual, we're coming in around the 90-minute mark, but if you tune in from the start, you'll be treated to an awesome interview with renowned comics & video game voiceover artist Grey DeLisle!
---
9/29/16 Update:
Here is the Google event video we spoke about:
October is coming. #madebygoogle https://t.co/UNMr2cJXhk pic.twitter.com/LzyswaEBjh

— Google (@google) September 20, 2016
We don't know yet if Google's upcoming "Pixel" phones will live up to the hype, but in the meantime, Samsung & Apple continue to make headlines, and not always for good reasons!
First, here's the story about the Galaxy Note 7 exploding in one poor guy's pants: https://www.cnet.com/news/man-sues-samsung-after-note-7-allegedly-explodes-in-his-pants-recall-lawsuit-battery/
Next, the iPhone 7 has gotten great reviews so far, but apparently a few people have complained of "hissing:" http://www.theverge.com/2016/9/18/12960526/iphone-7-hissing-noises-coil-whine
What do you think: Are you going to give the Google Pixel phones a go? Or are you sticking with Apple/Samsung or another brand altogether? Leave a comment below and let us know!