Hey GGT friends! Is the weight of the world getting you down? Well we totally understand, and after the positive response we got from our relaxing games episode, we now bring you three relaxing APPS, to keep you on an even keel.
Check out our segment below on GHR, at about the 90-minute mark:

https://www.iheart.com/podcast/53-The-Grindhouse-Radio-27408283/episode/11-2-17-ben-wise-28613515/
And you know, you really should tune in from minute 1, because this week, Brim returns from LA with gifts! They talk about more ongoing controversies, and Ben Wise comes on by to talk of his most recent film. Enjoy!
---
As promised, here are links to all the apps we discussed:
1) Headspace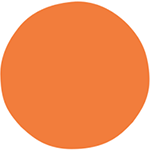 The first step to a calmer life is meditation, and Headspace is the perfect app to get started. With a free basic pack to teach you the fundamentals, as well as more advanced meditations available for purchase, you'll be zenning out in no time. Available for free for Android & Apple, here».
2) Worry Box–Anxiety Self-Help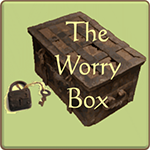 Once you have a meditation practice in place, it's time to address your anxiety more directly. Worry Box gives you one easy place to get your thoughts out of your head so you can focus, and then gives you tools from Cognitive Behavioral Therapy to help you re-frame your worries and deal with them in a constructive manner. It's available free for Android here».
3) Breathe 11:11

And to not only relax you, but also add a little magic back in your life, check out Breathe 11:11. Twice a day (or once, if you select that option), the app reminds you when it's 11:11, so that you can take a moment, breathe, connect, and make a wish, just like so many of us did as kids. And if you never made 11:11 wishes as a child, no worries! Check out the podcast, join the community, and discover others around the world who are using the app to build a more coherent & aligned humanity. Free to download on iOS and Android
here»
.
Hope you're feeling better already!
Thanks for listening, and don't forget to follow us on social media for more:
Twitter.com/GamesGeeksTech
Instagram.com/GamesGeeksTech
Facebook.com/GamesGeeksTech
Youtube.com/c/GamesGeeksTech