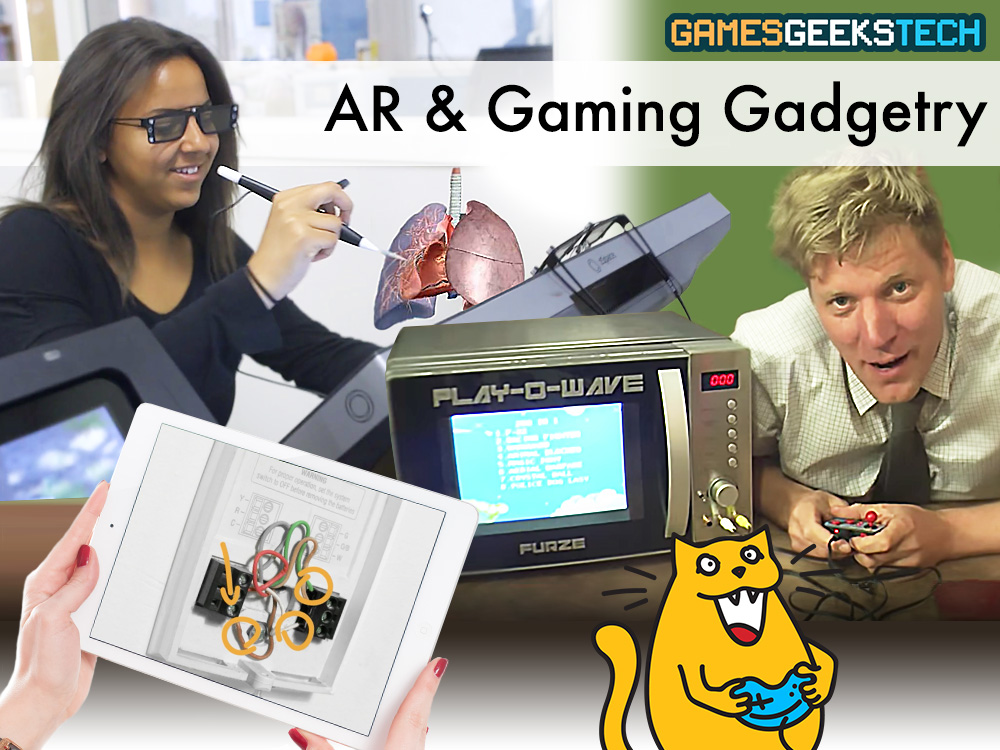 Helloooo GGT Team! Yes another edition of the Games Geeks Tech Talk is here, and this week, we are talking augmented reality in education AND in upcoming mobile apps, as well as a fun gaming invention from YouTuber Colin Furze that made us LOL.
You know what to do, our segment starts around 89:30

https://www.iheart.com/podcast/53-The-Grindhouse-Radio-27408283/episode/episode-6-1-17-marshall-r-teague-28198295/
But OF COURSE, you'll want to tune in from the very beginning because GHR never fails to please. And this week, Brim, Zambo & Kim chat with actor Marshall R. Teague — he was in the film Armageddon, had a recurring character in Babylon 5 and so much more!
Oh btw, here are links to the vids we mentioned:
zSpace's Visible Body: https://www.facebook.com/zSpace3D/videos/1295892347120033/
Project Chalk: https://developer.vuforia.com/projectchalk
Colin Furze's Games Console Microwave:

Thanks for listening, and don't forget to follow us on social media for more:
Twitter.com/GamesGeeksTech
Instagram.com/GamesGeeksTech
Facebook.com/GamesGeeksTech
Youtube.com/c/GamesGeeksTech