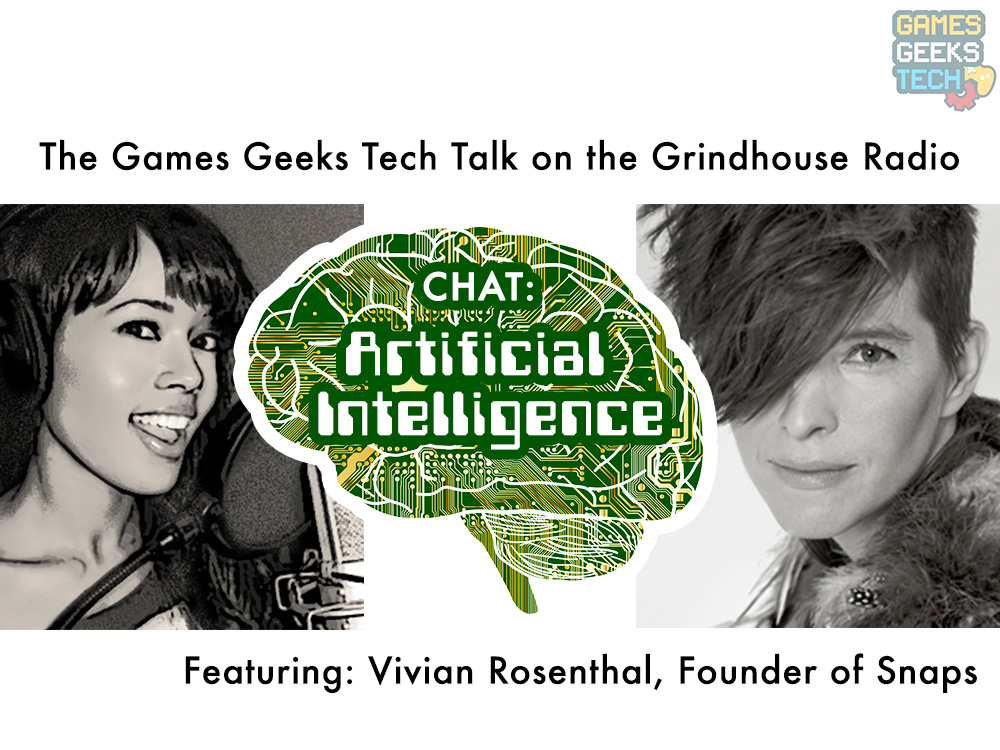 Hey GGTechies! We have a VERY SPECIAL edition of the Games Geeks Tech Talk this week — an interview with the accomplished Founder of mobile messaging tech firm, Snaps: Vivian Rosenthal.
Not only has this female founder been recognized by Crain's New York and the Wall Street Journal, but she's given a TEDx Talk, writes a regular column for Forbes, and was recently named one of AdAge's 25 Marketing Technology Trailblazers. Needless to say, we had to get her on the GGT Talk.
Specifically, we wanted to hear Vivian's take on Artificial Intelligence, and how her company uses AI to create custom experiences for users.
Check out what she had to say below; our segment starts at about 87:30.

https://www.iheart.com/podcast/53-The-Grindhouse-Radio-27408283/episode/episode-5-25-17-bill-rogers-28184263/
Find out more about Vivian at VivianRosenthal.com & MakeSnaps.com, and SUBSCRIBE to our YouTube Channel for our full video interview with her, coming next week!
Oh, and this episode of the Grindhouse Radio? It's definitely one to hear: The GHR crew honors Roger Moore, PLUS, special guest Bill Rogers, who voiced Brock from Pokemon, joins the team in studio!
Thanks for listening, and don't forget to follow us on social media for more:
Twitter.com/GamesGeeksTech
Instagram.com/GamesGeeksTech
Facebook.com/GamesGeeksTech
Youtube.com/c/GamesGeeksTech