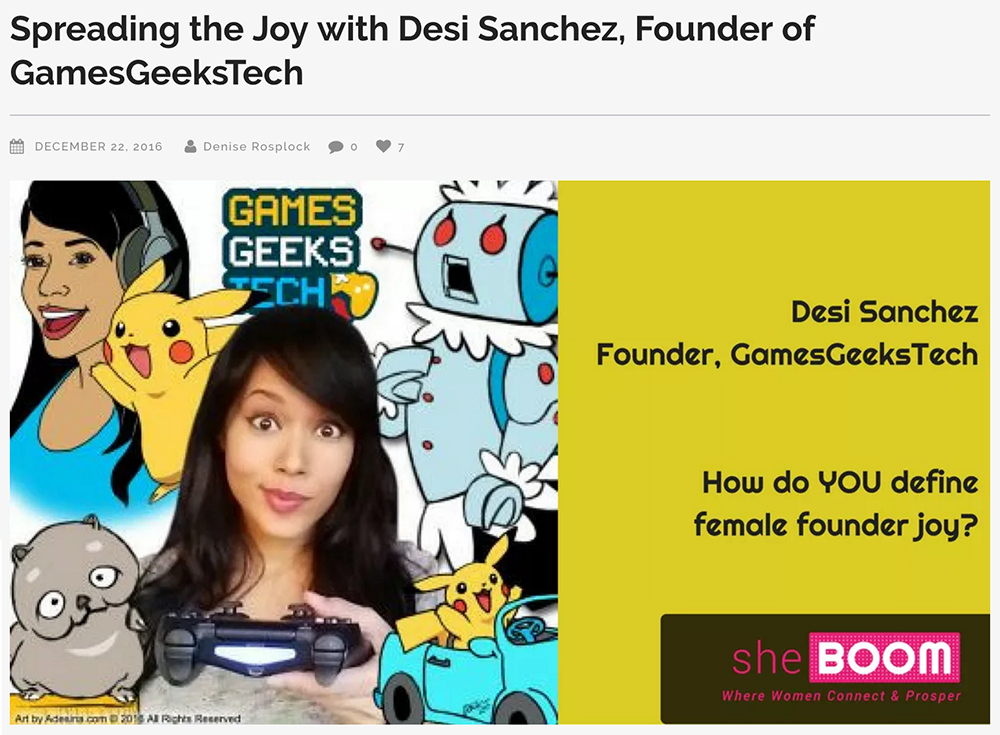 Woohoo! We are so thrilled to share this great article from sheBOOM on our Founder-in-Chief, Desi Sanchez:
sheBOOM.com/Spreading-the-Joy-with-Desi-Sanchez-Founder-of-GamesGeeksTech/
In it, Desi shares her excitement in starting GGT this past year, as well as 3 important tips for other entrepreneurs on getting started with their business.
Please give it a read, maybe click the ❤️ heart button, and we'd LOVE if you could share it with your friends on Twitter or Facebook!
Thanks so much for checking it out, we love you guys!