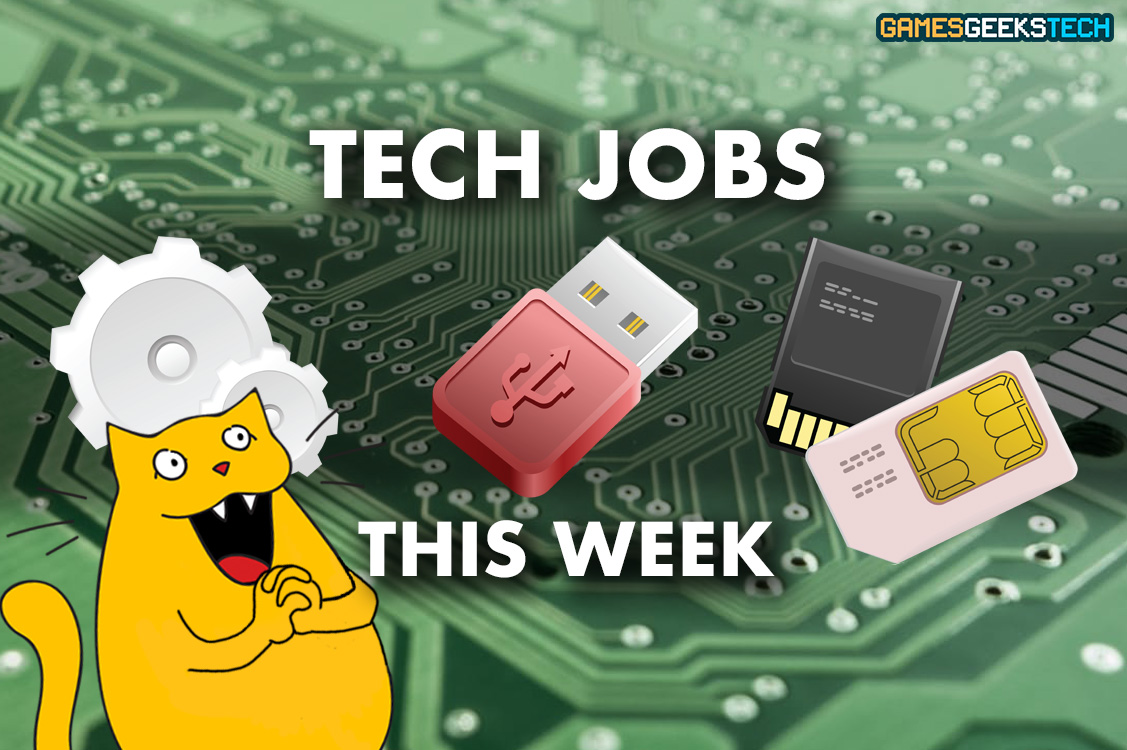 Hey there GGTers!
If you've been hanging out with us on Twitter, you already know that tech jobs are exploding lately, and we love to see it!
So, we want to put some of our favorite featured openings from Twitter here, so that you can see them in one place. Most if not all are US-based, so if you hail from other parts of the world, make sure you check the requirements to see if you are eligible before applying.
Big thanks to our friends and partners who shared these open positions, and check them out:
Supernatural – Audio Mixer
(Los Angeles, CA)
https://www.getsupernatural.com/careers/3527173
Original Tweet:
Hey #gameaudio! Entry-level, Full-Time, Fully Remote! The Supernatural team is growing and looking for another Audio team member! Info here: https://t.co/qLx27qirBj #gamejobs

— BOO-ru 👻 Jones (Jonesy) (@soundbybiru) September 30, 2021
Binary Star – Senior Software Engineer
(Charlottetown, PEI or Remote US or Canada)
https://binary-star.breezy.hr/p/08f823b14d90-senior-software-engineer-java-spring-boot-aws
Original Tweet:
We have 3 openings for #remote Principal/Senior level Software Engineers with #Java #Springboot and #AWS experience.

For more information, or to apply, check it out here: https://t.co/fwBs5m8n2d#javadeveloper #remotefirst #techjobs #awsjobs #javadeveloperjobs pic.twitter.com/ZyGRsYDv4u

— Binary Star (@BinaryStarCA) October 7, 2021
Tesla – Various
(Palo Alto, Austin & remote for extremely qualified candidates):
https://www.tesla.com/careers/search/?country=US&department=6
We love this tweet from Elon about applications — might be worth a shot to reply to him directly as well!
Sorry if we've been too dumb to respond to you. Please cite evidence of exceptional ability in a few bullet points. Nothing else matters.

— Elon Musk (@elonmusk) October 8, 2021
Niantic – Associate Game Designer
(Los Angeles, CA)
https://boards.greenhouse.io/niantic/jobs/5599299002?gh_src=fac9ee382us
Original Tweet:
🔥 Who wants to work with me? 🔥
My team at Niantic has opened up an Associate Designer role! Yes, an ENTRY LEVEL ROLE!!!
You will work with game designers to handle design and asset implementation in Unity.
Highly encourage women and BIPOC to apply!https://t.co/0ZSuvdgiCm

— Coraly Rosario 🇵🇷 (@corapiki) October 7, 2021
Turn 10 Studios – Software Engineer
(Redmond, Washington)
https://careers.microsoft.com/us/en/job/1165675/Software-Engineer-Turn-10-Studios
Original Tweet:
My coworker @angelmexluis is hiring for an entry level role at @Turn10Studios, no prior AAA games experience needed! 🙌🏽 Fresh graduates or people who barely enter the field of technology are encouraged to apply.https://t.co/YqC1wYJxYY

— Gabriela Ponce Curlango (@gpwnce) September 28, 2021
Brass Lion Entertainment – Various
(New York, Montreal, Remote)
https://brasslionentertainment.com/careers/
Original Tweet:
We're also hiring for other roles:

🎨Lead 3D Environment Artist
💻Programmers (Build, UI/UX, Gameplay, Graphics and Engine)

Check out our open positions: https://t.co/osrqrkA9ts pic.twitter.com/Izk7URUB20

— Brass Lion Entertainment (@brasslionent) September 27, 2021
Best of luck to everyone applying!
And don't forget to follow us on social media for more:
Twitter.com/GamesGeeksTech
Instagram.com/GamesGeeksTech
Facebook.com/GamesGeeksTech
Youtube.com/c/GamesGeeksTech